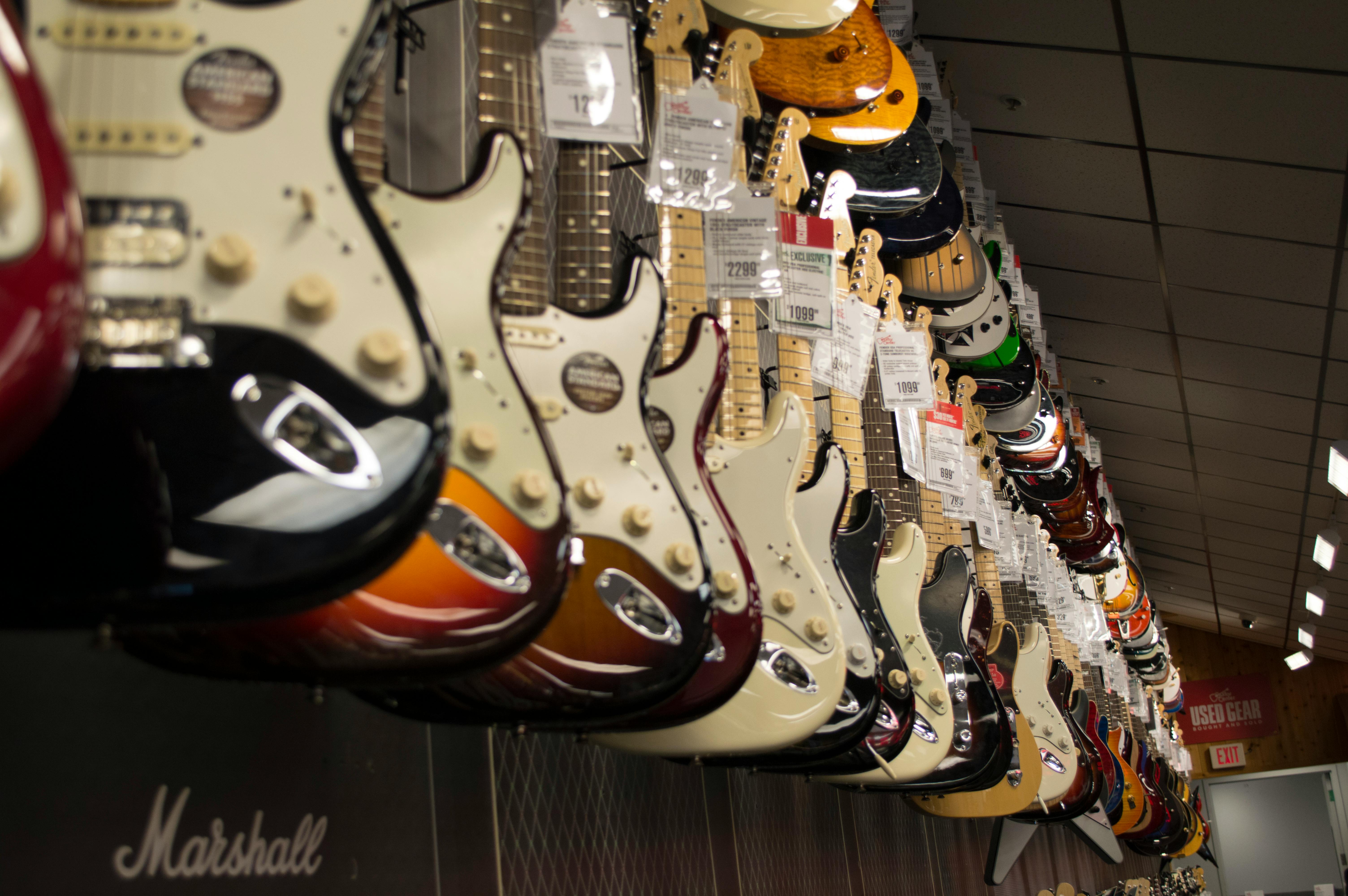 If you're wondering if Squier J Mascis Jazzmaster is worth the money, we got you covered! Today we are going to have a closer look on this particular model. In fact, it's one of the best and most affordable guitars for both beginner and intermediate guitarists. Why is to special? Let's have a closer look on this guitar and let's see how it sounds.
Amazing Quality
Undoubtedly, this model by Squier will be ideal for all-level guitar players. If you're not familiar with Squier, it's a brand owned by Fender – one of the most famous manufacturers of guitars in the world. Although Squier usually offers much cheaper guitars than Fender, this Jazzmaster is definitely comparable with some of the mid-level Fender guitars. If you don't care about having the Fender logo on your headstock, you should definitely give this guitar a chance.
From the outside, the guitar looks spectacular. There is something really unique about the combination of white and golden color. In fact, the guitar looks really expensive and elegant. Although we should never purchase guitars based on their look, this guitar is really easy to fall in love with. Absolutely beautiful!
Unique Sound
The guitar features a classic Jazzmaster sound. If you've seen my other articles, you probably know that I'm a massive fan of these offset guitars. The guitar is really comfortable to play thanks to the C-shaped maple neck. It also has a really cool 21-fret rosewood fretboard. The two single-coil Jazzmaster pickups offer a really versatile tone that will be perfect for a wide variety of genres. Whether you're into rock, blues or indie, this guitar will definitely will be great for that! How does it sound? Well, have a look on the sound demo below. In my opinion, that tone is absolutely amazing!
Affordable Price
In terms of pricing, Squier J Mascis Jazzmaster is not cheap, but it's not super expensive either. I think that any guitar player should be able to save up on it in a matter of a few months. The overall quality of this guitar will be really difficult to beat at this price range. Seriously, although the mid-level guitar market is really saturated, this Jazzmaster definitely stands out among all the Stratocasters, Les Pauls and other popular guitars. As I mentioned before, this Squier is definitely comparable with much more expensive Mexican or even American-made guitars by Fender.
Summary
As you can see, Squier by Fender did an AMAZING job. I have no hesitation with recommending this model for all-level guitarists. I guarantee that if you decide to choose it, you will be satisfied. Make sure to take a few days off at work though and tell your friends and family that they won't be seeing you for a while. Once it arrives, you just won't be able to stop playing and looking at it. Absolutely fantastic guitar!
Thanks for checking out Best Guitars Now. I hope that today's article was helpful. If you're considering buying a new guitar and you're into Squier by Fender, don't forget to check out my other reviews of affordable guitars within the similar price range. You can see the reviews of Squier Jazzmaster and Squier Classic Vibe Telecaster.