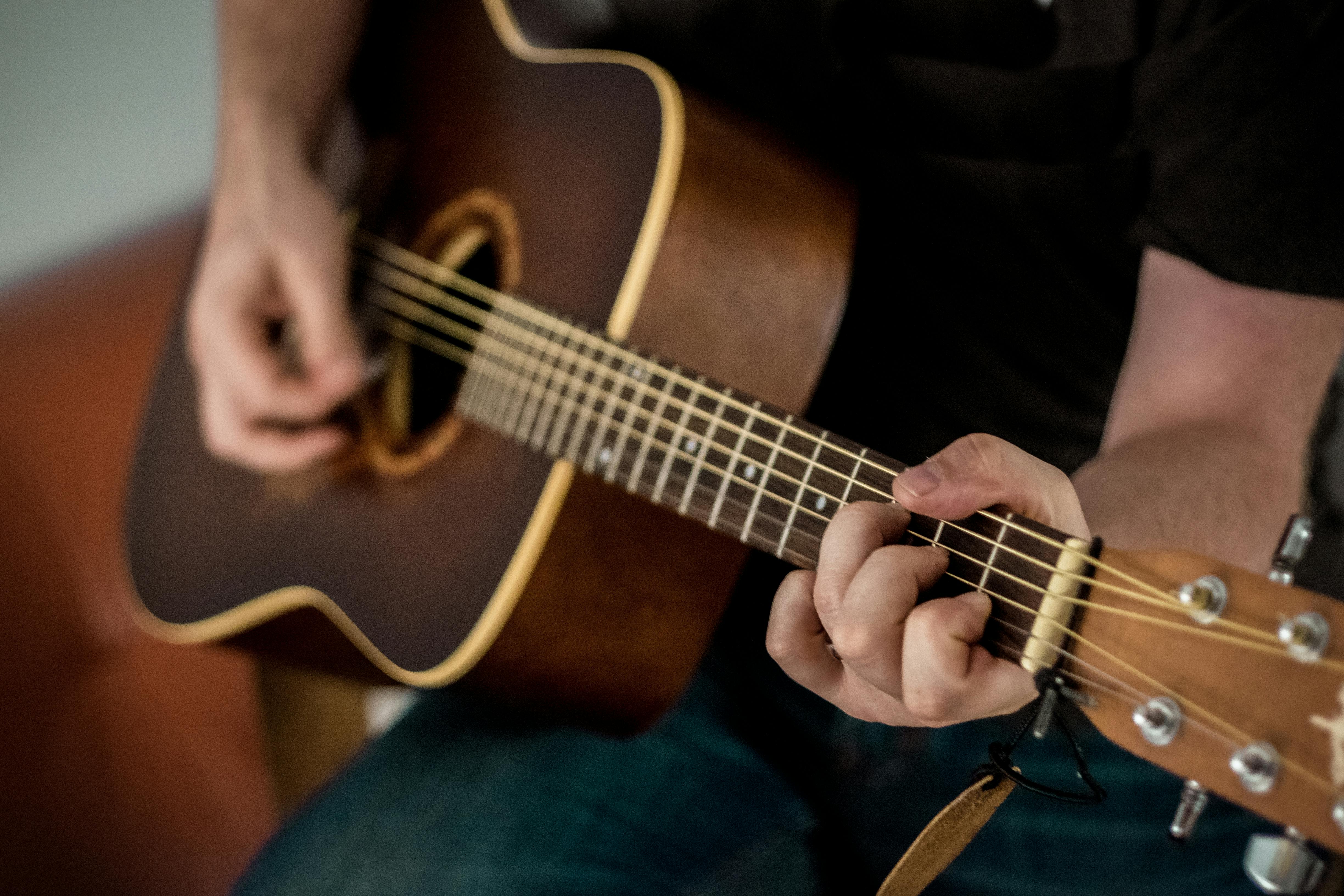 Orangewood Guitar Review written by Dave from Best Guitars Now
Orangewood is a fairly new guitar brand on the market, although it already has a massive fanbase all over the world. To be honest, it doesn't surprise me. The LA-based company manufactures really good guitars at very affordable rates. Today, we're gonna review one of their bestsellers! I had the pleasure to test this Orangewood Dana in real life and my memories of it are only positive. Thus, here's a totally honest Orangewood Guitar Review.

Orangewood Dana – Check Pricing on Amazon
If you haven't seen my previous posts, welcome to my blog! My name's Dave and I'm a singer-songwriter, busker and a passionate guitarist. Here's a little background. I picked up my first guitar thirteen years ago. This long period of time gave me a solid understanding of acoustic guitars, guitar amps and effects pedals. Thus, I want to share my experience with you and highlight the best and affordable guitarist on the market right now. Get ready for the Orangewood Guitar Review. Let's rock n'roll!
Orangewood Guitar Review. Specifications:
Body: Mini Concert
Top: Spruce
Back: Mahogany
Electronics: none
Tuner: Chrome
Scale Length: 22-3/4″
Saddle: Bone
Finish: Natural 
As you can see, this acoustic guitar features a top quality spruce top, mahogany back & sides and it is built in a mini concert shape. Surely, this guitar will be perfect for people with smaller hands. You can also very efficiently use it as a traveler's guitar on the go. Besides, the smaller size may also appeal to people who are into fingerstyle playing. The neck is very really comfortable and playable. Surely, it is very easy to lose track of time when you sit down with this instrument and play some warm and mellow melodies.
Set up? Don't worry.
What I love about Orangewood is that every, absolutely every guitar that leaves the production site, is being checked by a technician. For example, cheap guitars very often are being set up very poorly. As a result, it's really disappointing and discouraging when a beginner guitarist has to find a luthier to fix these issues instead of playing and learning new songs. Nevertheless, Orangewood is doing a fantastic job and it's not a problem in this case.
Orangewood Guitar Review: Sound test
In terms of sound, Dana sounds really warm. It may be the result of a professional inspection before shipping, but trust me – it sounds amazing. I have always been a fan of mahogany guitars. There is something absolutely unique in that tone. Orangewood Dana will be perfect for playing blues, roots and fingerstyle songs. This warm and a bit earthy, punchy tone will definitely add something unique to your own sound. Combined with reverb or chorus, this guitar can sound absolutely killer. Well, enough talking in this Orangewood Guitar Review. Let's listen. Here's a short demo with Ruben Wan:

Sounds sick, right? Don't forget that Orangewood includes a premium gig bag too. Thus, you won't have to worry about potential scratches on your guitar! I always appreciate when the producer cares about the guitar safety and they add a gig bag or guitar case as a bonus. Well done, Orangewood!

Orangewood Dana – Buy On Amazon

In my opinion, this is one of the best cheap mahogany guitars on the market right now. This tiny gem is really playable and due to its size, very transportable. I think that Orangewood could be charging a double price for this instrument and people still would be happy. Well, at least I would still be happy. If you're planning a purchase, don't hesitate. You won't be disappointed. That's for sure!
What about the other mahogany guitars?
Orangewood Dana is absolutely great and we know that. Nevertheless, there are also a few other mahogany models which are worth mentioning too. I won't be going into too much detail, although I feel like you should know that other brands are making stunning mahogany guitars too. Here's a few other mahogany models that are worth buying too!
Similarly as Orangewood Dana, this guitar is fully made of mahogany wood. It looks very similar to the guitar crafted by the LA-based company and it's even in the same smaller size. On the contrary, it has a really cool looking black pickguard. From what I've seen online, this guitar is also really affordable and playable. Although I'm not sure if all Ibanez guitars are checked by a technician before shipping – just saying!


This guitar is a bit more expensive than Orangewood Dana and Ibanez Mini, although it's totally worth it. What's more, the guitar features a mix of mahogany and sapele wood. It is known for its meaty midrange character and a bit dry and punchy sound. Additionally, you can hear that guitar on a lot of roots recordings. Hence, if you enjoy a nice dynamic range and you're into roots and blues music, this Taylor is definitely for you.

Again, this guitar is totally made of mahogany wood and it has a satin natural finish. The sound can be described as warm and also a little bit punchy. It is recommended for fingerstyle guitarists who desire this kind of warm sound. Although it may be more expensive than Orangewood Dana, it's still really affordable. Personally, I also enjoy these original walnut stringers on the back. What do you think about it?
This is probably the most expensive mahogany guitar on my additional list. Nevertheless, it is worth it. Even by looking at it, you can tell that this is a guitar for pros. It has a solid mahogany top which delivers an earthy and warm midrange tonality. This one-of-a-kind aesthetic is truly remarkable. I highly recommend checking this guitar out if your budget is slightly higher.
Conclusion

As you can see, there are a lot of really good mahogany guitars out there. However, if you are into these warm, earthy tones which are great for blues, roots and finger style music, you should definitely invest in this kind of gear. I may have mentioned it before, but in my opinion mahogany guitars have something unique in them. I don't know exactly how to describe it. Once you'll get to hold a mahogany guitar in your hands, you'll understand what I'm talking about!

Thanks for checking out my blog. Also thanks for checking out my review. I appreciate your support. Feel free to comment below. Let me know if you have any questions. Don't forget to share this post. You can even tell your grandma about it. Undoubtedly – thanks!

Dave