If you're looking for a review of a Fender Deluxe Nashville Telecaster, you're in the right place. Welcome to Best Guitars Now!

The telecasters have a really solid reputation worldwide. Just like the Stratocasters, the Telecasters are really playable and usable in a lot of various genres. Whether it's country, reggae and rock or blues, jazz, punk and metal, telecasters can easily fit in and add something unique.
As a result, a lot of intermediate guitar players are searching for really good and affordable telecasters that won't break the bank. Although there is a fair amount of good guitars within the similar price range, the Fender Deluxe Nashville Telecaster seems to be a truly great option. Let's have a closer look at what this guitar offers.
Feel free to see the detailed description of this guitar on Amazon. Before you dive in to my article, here's five reasons why you should buy it:
It's truly affordable.
The quality is amazing.
The tone is SICK.
It's a little bit like a Strat.
It's super, super comfortable to play.
Fender Deluxe Series – Nashville Telecaster
This series of guitars features a combination of vintage guitars with deluxe and modern electronics at a great price. Fender Deluxe Nashville guitar is really unusual and worth checking out. Moreover, if you're already playing a telecaster, this guitar is going to absolutely blow your mind.
Top Quality Materials
In this case, Fender used the best available materials. This great instrument features alder, maple and rosewood wood. The rosewood fingerwood particularly deserves a highlight, as it looks absolutely amazing. I had the pleasure to play a lot of Fender instruments in my life and this Telecaster deserves a high place on my top Fender list. Moreover, this guitar reminds me of the best 1960's and 1970's models that I tried in the past. The materials used by Fender are really durable, hence this guitar is going to last you for ages.
Classic Look
This Telecaster is available in two colors – White Blonde and 2-color Sunburst. Personally, I really enjoy the first one. There is something really cool in the combination of white guitar top with a black pickguard. What's more, the bright and eye-catching neck definitely draws the attention of even the most demanding guitar players. In terms of appearance, the Deluxe Nashville model is an absolute classic. This design can never go wrong! The guitar is available in a few different colors. See the pictures below.
Personally, I like the white blonde color the most. What about you? Let me know in the comments bellow. I'm curious which guitar is your favorite!
Fender Deluxe Nashville Telecaster Features Amazing Tone
The Nashville Telecaster features two vintage noiseless telecaster pickups (neck and bridge) and a single vintage stratocaster pickup in the middle. Certainly, it's a really interesting combination. Most telecasters usually feature only two pickups, but in this case we have three. As a result, there is also a five-way pickup switch available. Hence, this guitar seems a little bit like a Stratocaster. If you're a fan of a classic Strat sound, you will be absolutely satisfied with this solution. The tonal range on this thing is absolutely amazing.
Modern Bridge
What's interesting, this Telecaster features an extremely modern and upgraded bridge. The instrument has a string-through-body bridge and block saddles. As a result, the sustain and intonation is simply superior. I'm not going to lie, this sustain can last for ages. 
Affordable Price
Although this guitar is not cheap, it is definitely within the range of any passionate musician. Although Squier Classic Vibe Telecasters offer a pretty similar quality, the Fenders are always slightly better. Hence, the price has to be a little bit higher. Nevertheless, we all know that this brand creates absolutely amazing guitars and they are totally worth these prices. In addition, if you compare the price with the overall quality of this guitar, you will actually be amazed at how good a deal it is. Check out pricing of this guitar on Amazon.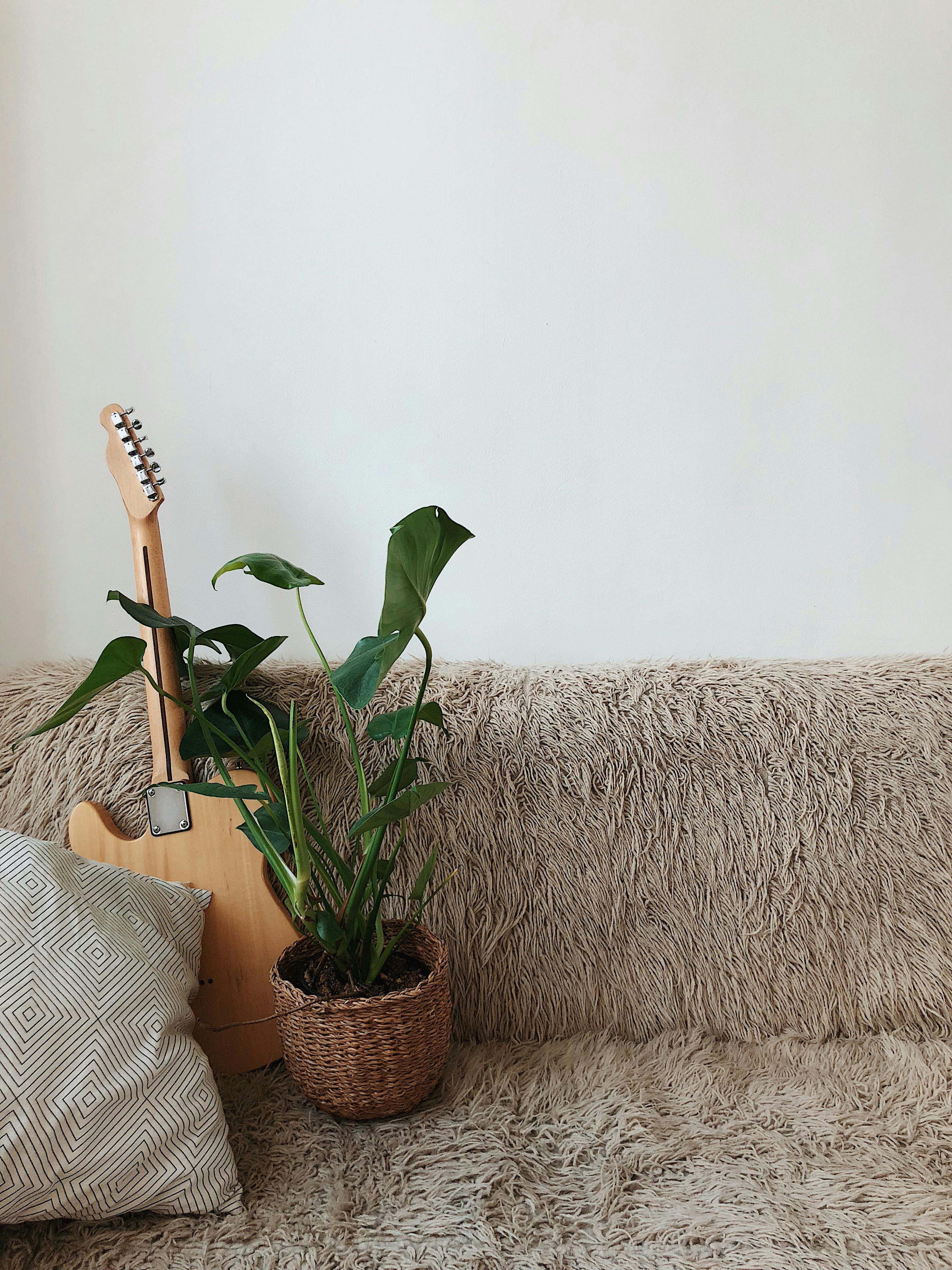 Amazing Playability
The Deluxe Nashville Telecaster is absolutely enjoyable and playable. Thanks to the modern C-shaped mahogany neck profile, your hand is going to really enjoy playing that thing. Again, although most Fender guitars are really comfortable to play, this telecaster is particularly impressive.
12'' Radius
Thanks to this 12'' radius, the guitar feels really flat. If you're not aware, the radius means the curvature across the width of a fretboard. Long story short, this telecaster is significantly more flat than other usual guitars within this price range. As a result, this guitar is extremely playable. What's more, bending strings have never been easier!
Fender Deluxe Nashville Telecaster Is Ideal For Intermediate Players
As I mentioned before, this guitar is extremely good for intermediate players. At the same time, don't get me wrong. If you're just starting your musical journey, this instrument will be absolutely great for you too. Fender creates absolutely amazing and affordable guitars, hence I highly highly recommend checking these out.
Fender Deluxe Nashville Telecaster – Thoughts
As an intermediate guitar player with years of experience, I can highly recommend this guitar for any guitarist. Feel free to check it out on Amazon. If you're a beginner, this guitar is going to last you for ages. On the other hand, if you're a skilled musician, this guitar will be perfect not only for practice but also for live gigs. Especially if you're in a band, I truly encourage you to get this guitar. This instrument is a little bit like a Stratocaster trapped in a Telecaster. Thanks to the five-way switch, you will be able to experiment with the sound.
The History of Fender
Fender guitars are highly reputable and popular guitars among both beginner and intermediate guitarists. A Stratocaster, as well as a Telecaster, are absolute archetypes. Even people who don't normally play guitars are familiar with these recognizable shapes. What's more, these guitars have been with us for over 70 years now. The American manufacturer of guitars was founded in 1946 in Fullerton, California by Clarence Leo Fender. Headquarters of Fender are in Los Angeles, California.
Fender (actually Fender Musical Instruments Corporation) is a privately held company. Andy Mooney serves as the CEO. Apart from the headquarters in California, their manufacturing facilities are also in Ensenada, Baja Mexico and Corona, California. On top of that, Fender owns the Squier. What's interesting, Squier was a string manufacturer that was acquired by Fender. Currently, the Squier guitars are mostly being manufactured in Japan and Korea. Also in Mexico, India, China, Indonesia and the United States of America.
______
Dave, the creator of Best Guitars Now, is a skilled musician with more than 13 years of musical experience. The aim of this blog is to create a place for other musicians to discuss musical equipment, highlight the best affordable instruments and find out the best ways to learn guitar playing. Thanks for checking out my blog!