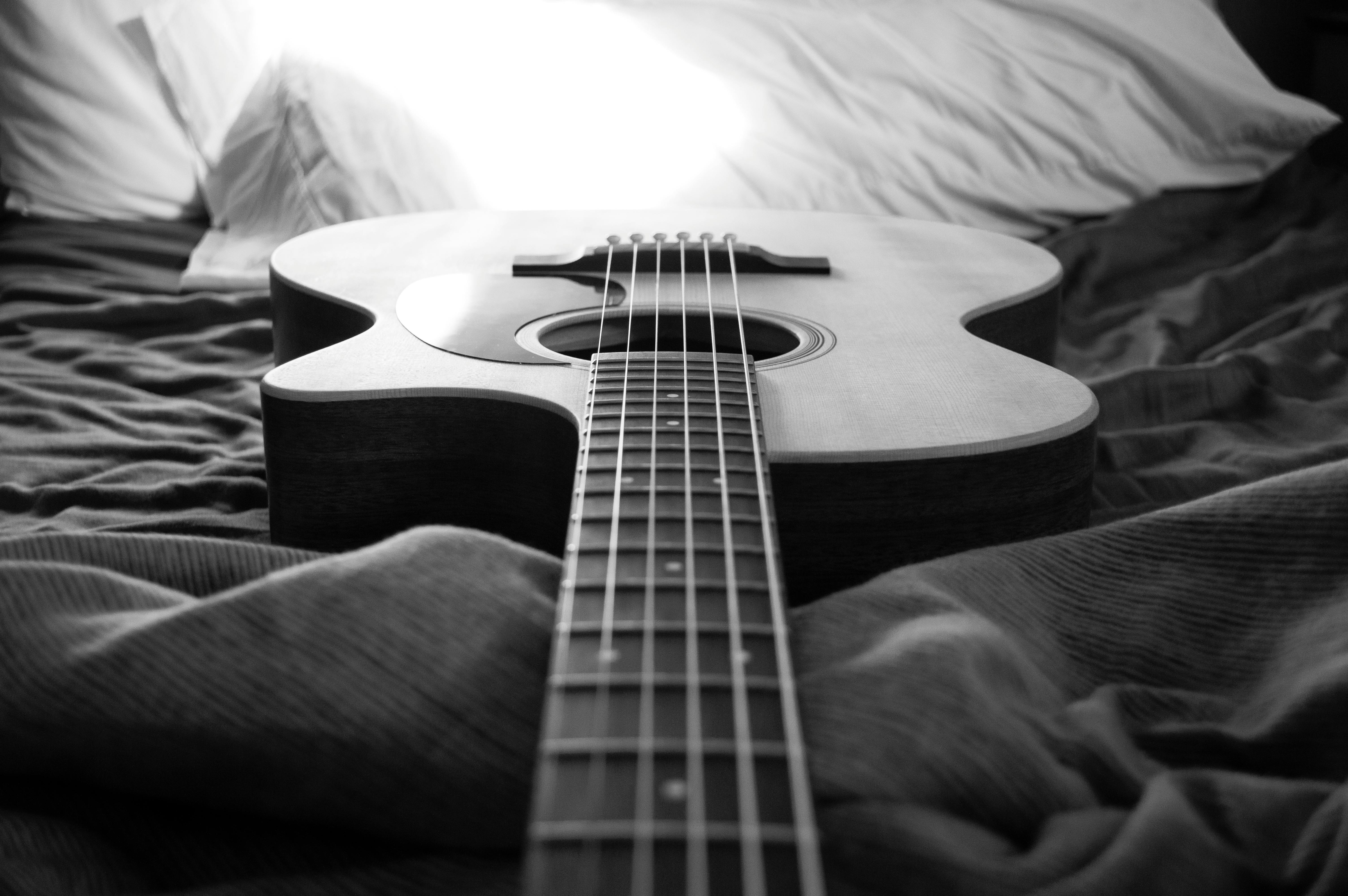 If you're a beginner guitarist who's looking for a cheap and top quality guitar, you're in the right place. As an intermediate guitarist with over ten years of experience with musical instruments, I know exactly what musical gear you need to start your musical journey.
Besides, I want to prove to my readers that great guitars don't always have to be extremely expensive. Let's have a closer look at one of the hottest acoustic guitars for beginners – Epiphone PR 150.
Epiphone PR 150 – Specs & Pricing
1. Affordable Pricing
This guitar is extremely affordable. There's no doubt about that. There are not many guitars made with similar attention to detail as this PR 150 model. Nevertheless, Epiphone always really cares about the quality. It's just how it is. This American company never fails. Personally, I own an Epiphone Dot 335 and an Epiphone DR100. Both of these guitars were really affordable and their quality is still absolutely great. In addition, you should know that I had these guitars for over ten years now. Hence, it's a great proof that cheap guitars don't necessarily break easily. Check out the pricing on Amazon.
2. Durability
Certainly, if you decide to buy this guitar, it's going to last you for ages. Thanks to a combination of a spruce top with mahogany back and sides, the PR 150 model is extremely durable. In this case Epiphone decided to use one of the most durable materials available on the market. Of course, you will still have to be careful, because guitars are generally fragile. Nevertheless, this guitar can handle a lot! On the other hand, you can (and you should) always use a hard case to keep your guitar safe.
3. Epiphone PR 150 Is Ideal For Beginners
This model is also absolutely great for beginner guitarists. Thanks to the low action of strings, learning first melodies won't be as difficult as on other guitars within the same price range. Besides, it's extremely enjoyable and playable. The neck feels just so comfortable. If you're an amateur who wants to start his musical journey, the Epiphone PR 150 will be absolutely a great fit for you. Nevertheless, if you're looking for an instrument for your child, this epiphone may be a little bit too large. Although this guitar is great for beginners, it may not be the best fit for kids. I created a list of the best guitars for kids – feel free to check it out under this link if that's what you're looking for.
4. Top Quality
What I really like about Epiphone is that their guitars are always professionally set up before they leave the factory. Within this low price range, it is extremely common to experience some problems with the guitars set up. Very often beginner players get discouraged, because their guitar is not uncomfortable to play due to a high string action. Nevertheless, Epiphone always does it right. Personally, I never experienced any problem with the string action on any of their guitars. Indeed, with this model you should not experience any of these issues.
5. Epiphone PR 150 Looks Stunning
Epiphone PR 150 is available in two colors – vintage sunburst and natural. The guitar presents itself really elegantly. As a result, it seems to be a far more expensive guitar. Although guitars should never be about the look, this absolutely eye-catching look is a great advantage of this instrument. I don't recommend buying guitars just to impress the others, but even if you would want to use that Epiphone to show off, it will do the job.
6. Warm Sound
Thanks to the mahogany back and sides, the guitar sounds really warm and resonant. This guitar will be really good for both beginners guitarists and fingerstyle musicians. Nevertheless, if you are into a bit louder strumming, you will easily achieve that with that guitar too. Well, feel free to hear that sound. Here's a sample of PR 150's sound. What do you think about that tone?
About Epiphone Guitars
Epiphone is an American musical instrument brand founded almost 150 years ago in 1873. Current headquarters of the company are in Nashville, Tennessee (United States). What's interesting, in 1957 the company was acquired by Gibson. Even today, Epiphone is used as a brand for the Gibson company. In addition, it is worth mentioning that Epiphone also produces bass guitars, banjos and amplifiers. The most influential players who use epiphone guitars are Nick Valensi (The Strokes), Tom Delonge (Blink 182), James Bay, Noel Gallagher, Joe Pass, Josh Homme (Queens Of The Stone Age), Pete Doherty (The Libertines) and The Edge (U2). Of course, this is only a tip of the iceberg. There are lot of other great musicians who play Epiphone guitars too!
The most popular Gibson-equivalent guitar models manufactured by Epiphone are Les Paul, ES Series, SG, Flying V, Firebird, Explorer and Thunderbird. On the other hand, Epiphone also produces their exclusive guitars. These models include Archtop guitars (Sheraton, Casino, Riviera, Wildkat and Emperor) and Solid Body guitars (Coronet, Wilshire, Crestwood).
Epiphone PR 150 – My Thoughts
Summing up, this guitar features:
affordable pricing
dreadnought style
spruce top
mahogany back and sides
rosewood fingerboard
chrome hardware
truly unique sound
There are a lot of reasons why this guitar is highly recommended. If you decide to buy it, I'm absolutely sure that you're going to love it. Moreover, I think it's one of the best acoustic guitars you could possibly choose within this price range. With this model Epiphone proves why their position in the music industry is so good. They created something really affordable, playable, enjoyable and produced in such good quality This guitar is not a toy, that's for sure. This guitar is a gem. Whether you're an amateur or an intermediate guitarist, I highly recommend buying this model. Feel free to check out more details about this model on Amazon.
______
The author of Best Guitars Now is a professional session musician with more than 13 years of musical experience. The aim of this blog is to create a site for musicians to discuss musical equipment, highlight the most affordable guitars and find out the best ways to learn guitar playing.
Thanks for checking out my blog!