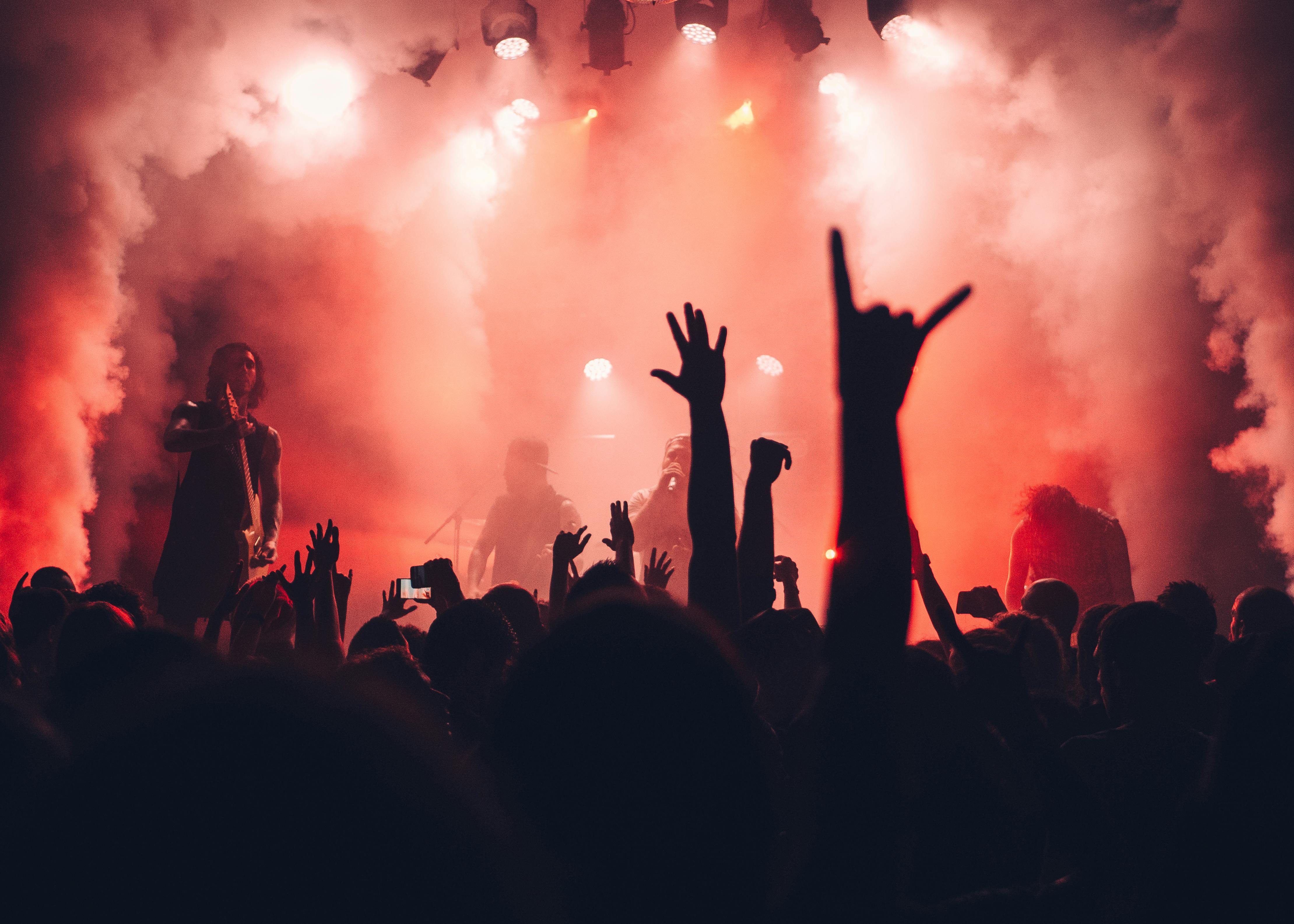 Musician Documentaries on Netflix are easy to find
If you are a frequent reader of my blog, you probably know that I'm a massive fan of musician memoirs and biographies. Although music books are definitely my thing, I'm also a big lover of musician documentaries. Some of you may be wondering what are the best musician documentaries on Netflix. Well, you're in the right place! Today we are going to cover my top recommendations on musician documentaries. Let's focus on all genres – whether you're into rock n' roll, pop or hip hop – you'll find something for you.
Elvis Presley: The Searcher (2018)
Something for fans of old sounds and classic rock n' roll. This great movie gives a great understanding of who the legendary Elvis was and how he became so successful. I highly recommend watching that one, in my opinion knowing the history of Elvis is an absolute must for every music fan. There is also a lot of great archive footage and interviews that display the pain and passion of Elvis in a great manner.

Homecoming: A Film By Beyonce (2019)
This movie will be perfect for everyone who loves Beyonce. Homecoming is a concert film produced and directed by Beyonce herself. It also revolves around her performance at the Coachella Valley Music and Arts Festival 2018. In addition, a lot of critics called this movie the best concert film of all time. According to them, the film is an "intimate, in-depth look" at the performance, revealing "the emotional road from creative concept to a cultural movement". If you're a fan of Beyonce, you should definitely watch that movie.
Travis Scott: Look Mom I Can Fly (2019) – One of The Best Musician Documentaries on Netflix for fans of rap music
Something for fans of trap music. Although it may not be my favorite genre, the movie helped me to understand why trap is so popular these days, especially among the younger generation. What's more, it turns out that with popularity comes great responsibility. Whether you like it or not, Travis Scott is one of the biggest names in the music industry right now. Hence, it's absolutely crucial for every music fan to find out how and why he became so successful. I highly recommend it!

Shawn Mendes: In Wonder (2020)
This documentary centers around Shaun Mendes and his day-to-day life as well as his battle with anxiety and depression. The global Canadian pop star has a very interesting and impressive career so far. Hence, it is great to know who he is. Personally, it is one of the best musician documentaries that were released in the last few years. Moreover, it will definitely change your point of view about pop stars. Being famous is not an easy job and as shown in the movie, being famous can be a curse too.

Ariana Grande: Excuse Me I Love You (2020)
Excuse Me, I love you is a concert film that follows Ariana behind the scenes and on-stage during her Sweetener World Tour in 2019. Although Ariana's fanbase mostly consists of teen girls, I recommend this movie also for older audiences. This film may not be the greatest music documentary in the world, but it definitely puts things into a perspective. If you're into pop music, you should check it out!

Quincy (2018) – One Of The Best Musician Documentaries on Netflix
This documentary offers an intimate look into the life of Quincy Jones, a legendary and iconic artist and producer. Did you know that this music industry giant won 27 Grammys? He produced songs by the most successful singers in the history of music, such as Ray Charles and Michael Jackson. In addition, he also composed a few Oscar-nominated scores. If you want to find out more about this legend, you should definitely give this music documentary a chance.

Lil Peep: Everybody's Everything (2019)
This intimate documentary covers the wild and tragic life of a gifted and talented rapper Lil Peep. If you're into hip hop and rap music, you are probably familiar with Lil Peep. For those who don't know who he was – he was a singer, songwriter, rapper and a model. He had only 21 years when he tragically died. His music attracted millions of people worldwide and he was one of the hottest names in the rap game at the time. His really sad songs and lyrics about anxiety and depression are still relevant for a lot of younger people. You should definitely give that movie a try, even if you are not into rap music.

Biggie: I Got A Story To Tell (2021)
This film covers the career and life of The Notorious B.I.G. – a rap king. The movie features a lot of in-depth interviews with Biggie and rare footage from his early life. Although the rapper died almost 25 years ago, his music is still important and he's known as one of the best rappers in the history of rap. Similarly as with the previous documentary, even if you are not a big fan of rap music, definitely give this movie a try. Moreover, I'm sure that you are going to love it!

Gaga: Five Foot Two (2017)
Another great musician documentary that covers the life and career of a pop provocateur Lady Gaga. The movie covers her preparation for the Superbowl halftime show. What's more, it also covers her emotional and physical struggles. The documentary is really enjoyable and entertaining. If you're a fan of 'A Star is Born' you should definitely watch that movie. This musician documentary is available on Netflix too. Nevertheless, it also proves that with fame comes sadness too. In my opinion, it's definitely a must-watch movie!

Miss Americana (2020)
We all know Taylor Swift, a massive international pop star. She's been around in the music industry for a very long time. For the last few years she's been known as a classic blonde pop star with a huge fan base of teen girls. Nevertheless, her last two alternative albums released during the pandemic, proved that she's a versatile and gifted musician who can reach to the older audiences as well. I highly recommend watching this movie. You will definitely discover a lot of new interesting facts about Taylor Swift!

Musician Documentaries on Netflix – My Thoughts
Netflix offers a lot of great musician documentaries. Whether you are a rock and metal head like me or if you enjoy pop or rap music, you will definitely find something interesting for yourself. In my opinion, it's crucial to not limit yourself to one genre. It's absolutely great to learn something new about the genres that you don't normally listen to. In addition, it's all ready and available to watch on Netflix. I highly recommend all of these ten movies! If you watched one of these, feel free to let me know your thoughts in the comments below.
Feel free to check out my other articles:
– Dave