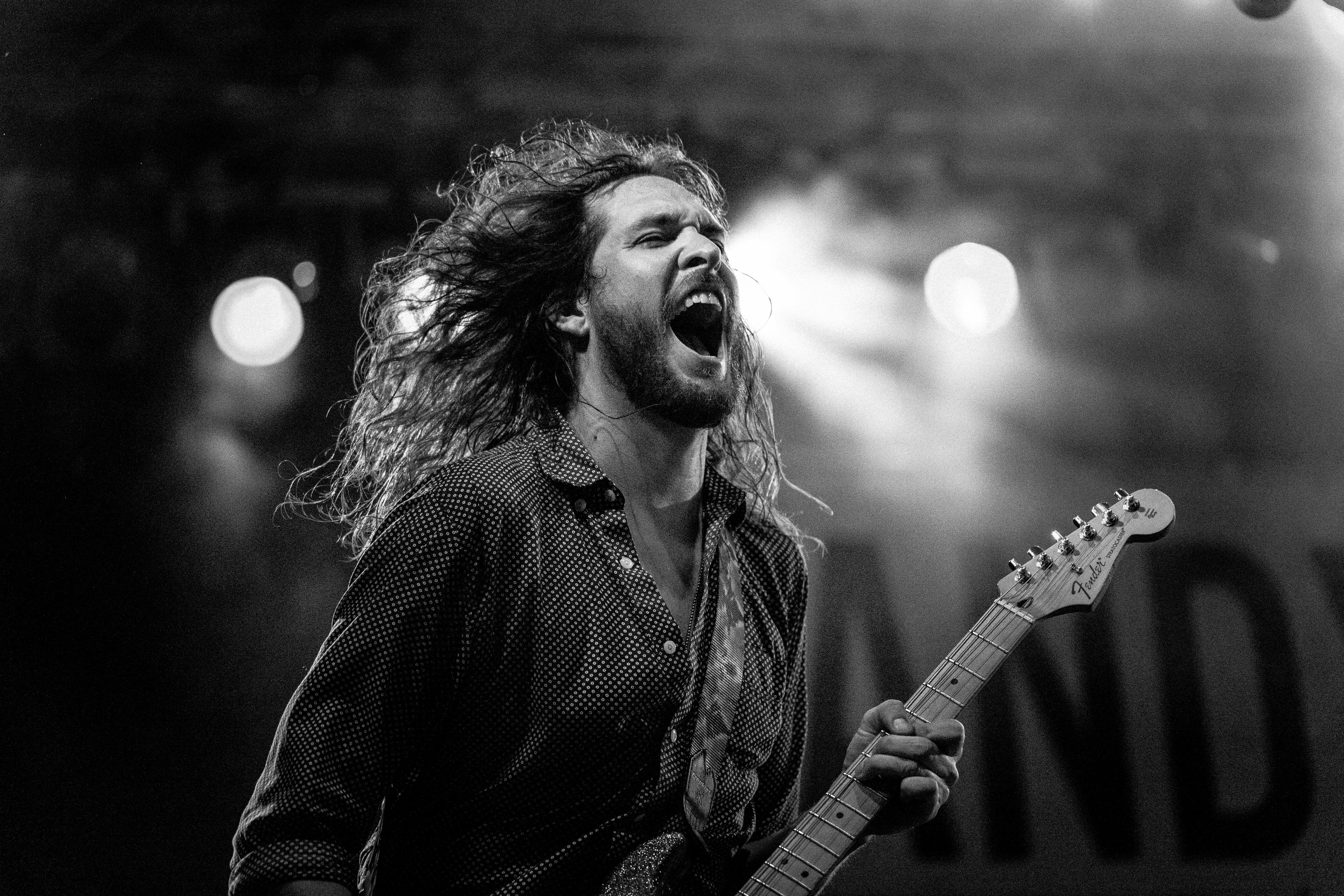 If your budget is fairly low and you're still looking for a great electric guitar to play metal, don't worry! As a guitar player with over 10 years of experience with guitars, amps and music industry, I created a list of best metal guitars under $500. Although, I'm not going to bore you with all the technical specifications – you can easily find it online. But I'm going to share some of my experience with you.
If you want to play metal just occasionally and you're more into rock n'roll and indie rock playing, be sure to check out my previous review of this Squier Classic Vibe Telecaster. Although, if you're looking for an instrument to play heavy metal, death metal or speed metal – here's my top list of recommendations:
Ibanez RG450
Jackson JS32
Ibanez GRX20
Schecter OMEN 6
DEAN RZR DB
Schecter 430
ESP LTD EC 256
You will see that great metal guitars don't have to be really expensive. Let's rock n' roll!
Best Metal Guitars Under $500
Ibanez RG450
This guitar is made of mahogany and maple wood. The white pickguard and starlight blue color is definitely impressive. What I also like about this guitar is the Std. DL tremolo bridge. You wanna shred? This Ibanez will be ideal.
Jackson JS32
Personally, this is one of my favorite metal guitar within this budget. This Jackson guitar is made from poplar and maple. Also, it has a really cool amaranth fretboard. I tested this guitar when I was working in a music store a few years ago and from what I remember, it's absolutely made for shredding.
Ibanez GRX20
This is the cheapest metal guitar on my list. It's made of poplar, alder and maple. It may not be the greatest guitar in the world, but it's definitely good for playing metal and shredding solos. Think about the money that you can save out of your $500 budget – you could but a few more guitar pedals as a bonus!
Schecter OMEN 6
OMEN 6 is absolutely killing it. This black guitar is made specifically for shredders and I get the impression that it was created by the biggest death metal fan – Satan. If you're into some serious black death metal music, this Schecter will be a great for for you.
Dean RZR DB
This guitar is a mix of maple and mahogany mood. The shape of this Dean is absolutely extraordinary – it makes a stunning first impression. We should never buy guitars just because they look cool, but in this case, it's totally worth it. What's more – this Dean sounds absolutely sick as well!
Schecter 430
This instrument is really solid and affordable. It will be great as the first cheap beginner guitar to play metal. I played a few Schecters in the past and even the low-budget ones were always top-quality guitars. Hence, I highly recommend it if you're just starting!
ESP LTD EC256
I added this guitar here as a bonus as it may exceed your $500 budget. But this guitar sounds absolutely amazing and in my opinion it's also the best looking guitar out of all described in this article. It's perfect for shredding and some death metal tapping arpeggios. Hence, I wouldn't hesitate!
Summary
In my opinion each guitar mentioned above deserves to be called as the best guitar for metal under $500. In addition, here's my review of one of the best bass guitars for metal – Ibanez GSR200. As you can see, there's a lot of demonic guitars that you can choose to play metal. Hence, go get it and and let's shred!