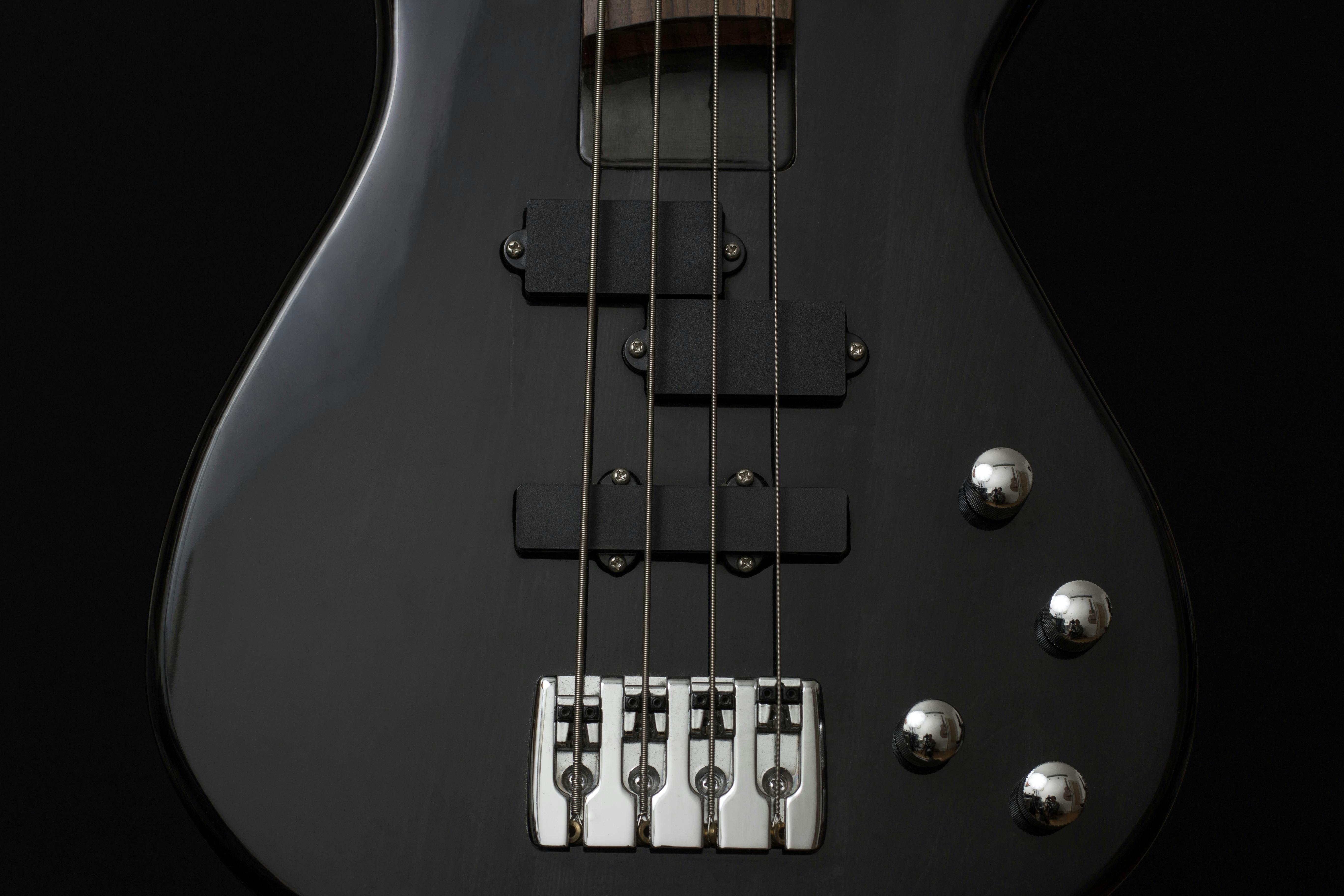 Choosing a new guitar can be really time consuming and annoying. You keep seeing mixed reviews online and in the end you don't know what to buy. Well, don't worry. If you're looking for the best bass for metal – the Ibanez GSR200 will be ideal. Before you start reading my review, feel free to check out my previous article – Best Metal Guitars Under $500. This time we're gonna focus on a bass guitar. Let's go!

If you haven't seen my previous blog posts, my name's Dave and I'm a musician with over 10+ years within the music industry. I want to share my passion with you and highlight the best and affordable guitars that I ever had in my hands. Let's focus on the Ibanez GSR200, which I think is the best bass for metal not only for beginners, but also for intermediate players. My ex-bandmate had this guitar so I played a few gigs with it. Hence, I can highly recommend it.
This Ibanez is made of maple and mahogany wood. It also has a stylish rosewood fretboard. I've been testing the guitar in Natural Gray Burst color and trust me, it looks absolutely sick in real life. I'm not going to bore you about the detailed specifications – you can easily find it somewhere else. Although, it is worth mentioning that this guitar is not light, it's actually quite heavy. On the other hand, some people really enjoy that – it depends!

To be honest, Ibanez did an AMAZING job.

You wouldn't expect this kind of attention to detail at this price range and yet somehow they managed to achieve a top quality. Well done, Ibanez team!
The guitar is durable and well built. What's more, once you figure out how to operate the tone knobs, you will be able to find the ideal bass metal sound that you're looking for.
Looking for the best bass for metal can be really difficult and time consuming. Nevertheless, the Ibanez GSR200 is not only really affordable, but also sounds really good. If you're planning the purchase, don't hesitate. Moreover, I don't think that you're going to find better quality within this price range.